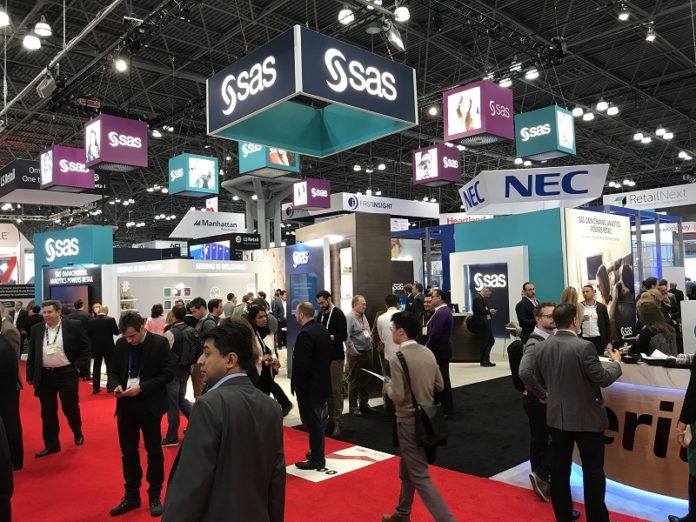 Siete sommersi dai dati e spaesati davanti alle nuove tecnologie in continua evoluzione? Siete semplicemente consapevoli che il Machine Learning è talmente veloce che è fondamentale rimanere sempre aggiornati?
SAS ha organizzato due giornate che fanno al caso vostro!
L'8 marzo a Milano presso il Centro Congressi dell'Excelsior Hotel Gallia, in piazza Duca d'Aosta 9 e a Roma il 14 marzo presso il Roma Eventi Piazza di Spagna in via Alibert 5°.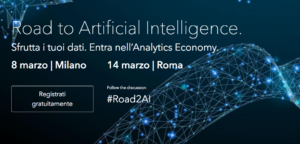 Il programma è intenso ma l'argomento davvero interessante e vasto, la registrazione gratuita.
Nei vari incontri si parlerà di come avere un'unica piattaforma integrata in tutte le fasi del ciclo di vita degli analytics, dall'analisi alla discovery, fino al deployment, per gestire dati e funzionalità analitiche sempre più complessi.
Esperti vi spiegheranno come facilitare l'utilizzo anche a utenti che preferiscono altri linguaggi di programmazione o che non hanno competenza tecniche, abilitando chiunque in azienda alla potenza e alle potenzialità degli analytics.
Si parlerà di come produrre nuovo valore, sia analizzando i dati dove vengono generati, at the edge, sia combinandoli con dati aggregati o memorizzati.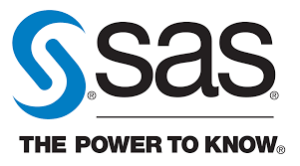 SAS è leader negli analytics. Attraverso analytics innovativi, software e servizi di business intelligence e data management, SAS, con oltre 83.000 installazioni in tutto il mondo, aiuta le aziende a prendere decisioni migliori in tempi brevi. Dal 1976 SAS fornisce ai clienti di tutto il mondo THE POWER TO KNOW®.