Dopo aver raggiunto risultati eccellenti e quasi inimmaginabili in questione di qualità di immagine il mondo delle TV si sta concentrando sulla qualità audio, fino ad oggi trascurato.
Di questi giorni, infati, è la notizia che alla prossima edizione IFA Berlino 2018, l'annuale fiera di tecnologia ed elettronica, Philips mostrerá i TV con audio Bowers & Wilkins.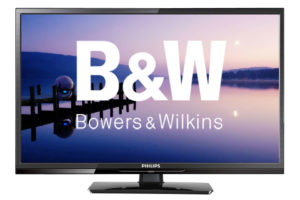 L'audio ha sempre avuto la peggio dovendosi adattare a sempre meno spazio nei TV ultrapiatti, per questo i vari costruttori hanno siglato accordi con aziende specializzate che li avrebbero aiutati a superare il problema.
TP Vision ha puntato decisamente in alto per i suoi televisori a marchio Philips, siglando un accordo pluriennale con B&W, marchio britannico specializzato proprio in diffusori.
Questo accordo permetterà a Philips di presentare una nuova serie OLED con un'esperienza sonora all'altezza di quella visiva: un nuovo OLED Ambilight "Sound by Bowers and Wilkins"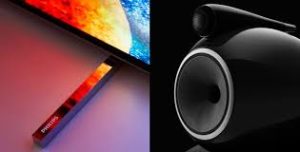 Martijn Smelt, Chief Marketing Officer di TP Vision, ha dichiarato: "Per troppo tempo, come industria, abbiamo lavorato per raggiungere performance d'immagine eccellenti non dando egual importanza al comparto audio. Oggi, grazie alla partnership siglata con Bowers & Wilkins, possiamo essere certi che l'audio dei prodotti Philips TV saprà assicurare un'esperienza straordinariamente alta… I nuovi televisori Philips che supporteranno le prestazioni audio di Bowers & Wilkins consentiranno a un pubblico evoluto ed esigente di consumatori di vivere l'incredibile esperienza "Sound by Bowers and Wilkins", nostra assoluta eccellenza.