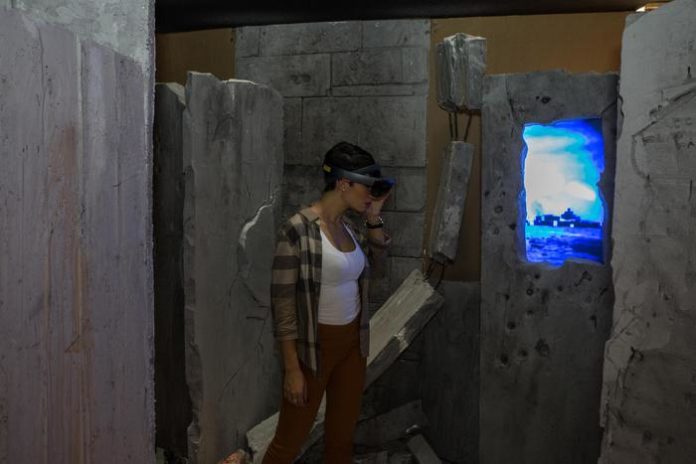 Microsoft supporta la campagna Fino all'Ultimo Bambino di Save the Children, per fornire cibo, acqua e cure ai bambini in alcuni paesi del mondo, anche per questo ospita fino al 17 ottobre, in Microsoft House, una mostra davvero particolare.
Si tratta di un percorso esperienziale immersivo progetto di Save the Children dedicato al problema della malnutrizione infantile in diverse aree del pianeta: un'esperienza coinvolgente alla scoperta del fenomeno attraverso tecnologie innovative.
Probabilmente molti andranno solo per provare le HoloLens ma sicuramente questo viaggio virtuale in India, Siria e Corno d'Africa si trasformerá in momento di meditazione profonda.
L'esperienza sará totale, infatti nelle sale sono diffusi suoni e odori che caratterizzano queste terre, tutti coloro che visiteranno la mostra potranno vivere in prima persona le sfide di chi, ogni giorno, è costretto a fare i conti con la povertà estrema, le guerre e i cambiamenti climatici, le tre concause principali della malnutrizione.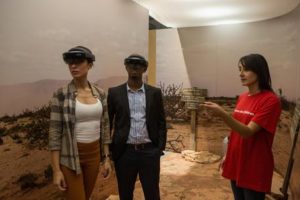 Microsoft House (Viale Pasubio 21, Milano)
É aperta al pubblico fino al 17 ottobre 2017.
Ingresso gratuito, previa registrazione e prenotazione online a questo link: https://www.savethechildren.it/partecipa-all-evento-di-fino-all-ultimo-bambino